Startups & Small Businesses: Don't hire a digital marketer or launch a digital marketing campaign until you see this…
Digital Marketing Bootcamp for Startups & Small Businesses
The definitive Digital Marketing Bootcamp for Startups and Small Businesses. If you consider yourself a contrarian or a founder that doesn't follow trends just for the sake of it, this no nonsense Bootcamp is for you.
Share this
…You may be making a costly mistake.
I meet many entrepreneurs and startup founders in my work.
Many make the same mistakes when it comes to hiring digital marketers, digital marketing agencies or even launching your own digital marketing campaigns.
But that's not really your fault.
Most entrepreneurs and founders aren't equipped or trained to know what to look for.
You might have a completely different background, like a programmer or banker or lawyer, roles that had very little exposure to digital marketing.
The Digital Marketing Bootcamp for Startups is an intensive and exclusive event that gives you evergreen principles, concepts and frameworks for your digital marketing campaigns AND I show you how to hire awesome digital marketing talent and what to look out for in an agency.
What's Covered in the Bootcamp?
The bootcamp includes 10 specialised modules plus two bonus modules that are relevant to launching and marketing any product or service.
Module 1: The 4M Framework
My proprietary framework called The 4M Framework" is the foundation of EVERYTHING.
Your marketing is like a waterfall and this framework is the source of the water.
This tells you where to spend your marketing budget, what you say to your audience, even the direction of your product or service.
Most marketers don't go deep enough with this which leads to wasted money and lower sales.
Module 2: Marketing Analytics
Digital marketing is all about measuring and tracking.
That's what most workshops will teach you, but I show you which metrics matter most in the sea of data, so even if you're not a numbers person (like me), you can still monitor your metrics and know what's going on.
Module 3: High-Performance Websites
I've been building my own websites for over 14 years. I've come a long way from my own PHP-coded website (that was before WordPress came along).
In this module, I share the 80/20 of crafting a website that performs.
My motto is: "A pretty website is nice, a profitable website is better."
Module 4: Marketing Funnels
If you do any kind of digital marketing, you've heard of marketing funnels.
But these days, marketing funnels are over-complicated.
I distill the purpose and how to build a high-converting funnel in this module.
Module 5: Effective (yet unsexy) Email Marketing
If you think email marketing is dead, then you can move on.
Only those who don't know how to use email marketing properly or don't have a successful online business says email marketing is dead.
That's because they don't understand the underlying psychology of email marketing.
Every successful business I've come across can attribute email marketing to their success (yes, even today). I show you how.
Module 6: Search Engine Marketing (SEM) (a.k.a Paid Search)
Paid search is one of my specialties and I hold nothing back with this module.
I share the exact framework and simple tools I use to setting up and launching high performance paid search campaigns.
While the focus is on Google Ads, the principles and frameworks I share may be applied to ANY paid channel (Bing Ads, Yahoo Gemini).
Module 7: Display & Native Ads
This is one of the hottest channels that most marketers don't know about.
If you want to scale (aka Growth Hacking) your marketing campaigns, display and native ad networks can be a huge untapped channel.
Incorporating display & native ads into your marketing strategy helps amplify your campaigns.
I'll show you how it fits into your strategy.
Module 8: Search Engine Optimization (SEO)
Organic SEO is a great performing strategy…when you can get it.
SEO is a long-game. If SEO and organic reach is your main strategy then you are trouble.
I'll share my 80/20 of SEO but anyone trying to sell you on SEO as your main strategy is a fraud.
Module 9: Content Marketing
Most people I meet get disillusioned with content marketing.
You try it out and then find you get on what I call the "Content marketing hamster wheel" and realise you can't get off it.
I'll show you how to leverage your content marketing efforts so you don't drown in it.
I'll share the simple strategies to creating content once and how to make multiple "content babies" from one source of content.
Module 10: Social Media Marketing
This is the module everyone thinks they want to start with.
But that's a mistake.
I designed this bootcamp specifically to deliver the modules in this order because if you don't get the other modules right, you'll lose all your money (or someone else's money) very quickly.
I share principles and evergreen concepts that makes for great social media campaigns.
I don't waste your time going through the Facebook ad interface because it changes so often and Facebook has their own free videos on that, so why pay for that?
Bonus Module #1: How to hire awesome digital marketing talent & agencies
Other digital agencies either hate me for this module or love me because it shows how they can stand out from the herd.
But the true value of this module is to give you the subtle clues for what to look for in an agency or digital marketing staff and also a little test I use successfully with EVERY hire I make that tells you which area of marketing that person is suited for (even works for non-marketing roles too).
From my own experience, one bad hire can bleed your hard-earned money and cause a lot of headaches. So, let me help you avoid that.
(This is one of my favourite modules and why I save it until the end. ?)
Bonus Module #2: LinkedIn Power Profile (Webinar)
So many people don't know how to use LinkedIn properly.
LinkedIn is an incredible source of business but it's not as sexy as Facebook and frankly, LinkedIn is always behind the other social networks.
But don't let that dissuade you from making the most of LinkedIn.
This webinar I did shares some really useful tips for using LinkedIn the right way.
Who should attend?
check
check
check
check
check
This bootcamp is right for you if you have a growth and open mindset. If you don't believe in following the herd and believe in thinking for yourself, this is for you.
If you've believe in collecting likes and Youtube subscribers or you think you already know everything there is about marketing, this isn't for you.
How It Works
The Bootcamp is by application only so we can ensure everyone attending wants to be there and has the right-positive attitude. No diva's allowed.
Once your application is approved, you'll receive a time-limited invitation link to enroll in the Bootcamp. If you don't enroll before the deadline, your invitation is rescinded and given to the next person in line. People who apply and do not enroll more than two times will not be allowed to apply for 12 months.
Once you enroll, you'll be given instructions for how to settle your Bootcamp fees. The Bootcamp is a pre-paid event.
If you need to cancel your enrollment for whatever reason, you may cancel 15 working days before the start date. You may receive a refund in this case less an administrative fee.
If you cancel your enrollment less than 15 days before the start date, you may consider transferring your payment to the next Bootcamp (you may transfer one time within a 12 month period).
How is this Bootcamp different from other training courses?
NO B.S., NO FLUFF ZONE
I've come across many so-called digital marketing experts and while most have good intentions, many are full of shit.
I don't claim to know everything, but I'll point out the "lies" in the industry that are rampant because I've been in your shoes.
OVER 20 YEARS SALES & MARKETING EXPERIENCE
I see a ton of workshops and courses being sold with instructors with five to ten years experience.
I'm sure they're nice & smart people, but I come with two decades worth of lessons and experience.
That is two to four times more experience than most instructors out there.
Which would you rather choose?
EXCLUSIVE – POSITIVE ENTREPRENEURS ONLY
"We are the sum of the average five people we surround ourselves with."
That's why you can't just "enroll" in the bootcamp.
You MUST apply.
We ensure that you and your fellow attendees all have positive and open mindsets.
We ensure negative people and diva's are filtered out.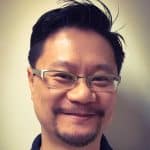 <img class="tve_image wp-image-2785 jetpack-lazy-image–handled" alt="" width="150″ height="150″ title="Facebook-profile" data-id="2785″ src="//www.virtual-tree.com/wp-content/uploads/2018/03/Facebook-profile-150×150.jpg" data-lazy-loaded="1″><img class="tve_image wp-image-2785″ alt="" width="150″ height="150″ title="Facebook-profile" data-id="2785″ src="//www.virtual-tree.com/wp-content/uploads/2018/03/Facebook-profile-150×150.jpg">
Your Digital Marketing Mentor: Vincent Po
Vincent has over 20 years of sales & marketing experience from listed companies to starting up two of his own companies.
Vincent worked for one of the largest computer distributors in Western Canada as an account sales.
He was also the Head of Marketing for Asia-Pacific for the training division of a large listed UK media company.
He co-founded a global training company of his own and is founder of Virtual Tree digital marketing agency.
Vincent is Google Adwords Search Certified and a Certified Funnel Expert.
Vincent's unique skills lie in having marketing & business skills coupled with a technical computing & programming background.
Vincent's passionate about business, marketing, software, technology, AI, automation and is a lifelong student of these areas.
How Much Is the Investment?
Make no mistake, this bootcamp is an investment. It's not a cost or expense.
If you see this as a cost to you, then this is not for you. Thanks for stopping by but you're better off looking elsewhere.
It means, after attending this bootcamp, you walk away with skills, frameworks and tools to generate sales and profits for your business (and any future business you work for) and I share lessons I learned from over two decades in marketing.
If you have that mindset, then great, I invite you to apply for the bootcamp.
My normal fees start from USD3,000 per day.
But your investment in the bootcamp is only USD1998.
By Application Only – Get On the Wait List Below
Next scheduled Digital Marketing Bootcamp for Startups is: TBA
Each day is: 9:30am-12:30pm 1:30pm-5pm (end times are approximate).
Application deadline for this intake is:
For each intake, there are only a maximum of 18 seats. I want to ensure those attending really want to be there.
Please complete the application form below for me to review and see if you qualify to be invited to the bootcamp.
If your application is accepted, you have a limited time to accept your invitation otherwise the invitation is rescinded and given to the next applicant.
[tcb-script] (function() { var qs,js,q,s,d=document, gi=d.getElementById, ce=d.createElement, gt=d.getElementsByTagName, id="typef_orm", b="https://embed.typeform.com/"; if(!gi.call(d,id)) { js=ce.call(d,"script"); js.id=id; js.src=b+"embed.js"; q=gt.call(d,"script")[0]; q.parentNode.insertBefore(js,q) } })() [/tcb-script] powered by Typeform