FREE: How to Succeed with Google Ads (aka Adwords) Quick Start Course
No-Nonsense Google Ads Quick Start 4-Part Email Course
chevron-down
You Can Succeed with Google Ads
Google Ads is a must-have in your digital marketing strategy, let me show how to get started to change your setup the RIGHT way.
Get our No-Nonsense Adwords Quick Start Email Course and You'll Also Receive Our Journey to Freedom Newsletter
Our privacy policy.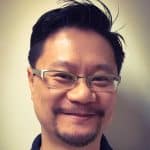 <img class="tve_image wp-image-2785″ alt="" width="150″ height="150″ title="Facebook-profile" data-id="2785″ src="//www.virtual-tree.com/wp-content/uploads/2018/03/Facebook-profile-150×150.jpg">
About Your Instructor: Vincent Po
Vincent has over 20 years of sales & marketing experience from listed companies to starting up his own companies.
Vincent worked for one of the largest computer distributors in Western Canada as an account sales.
He was also the Head of Marketing for Asia-Pacific for the training division of a large listed UK media company.
He co-founded a global training company of his own and is founder of Virtual Tree digital marketing agency.
He is also a Certified Google Search Professional.
Vincent's unique skills lie in having marketing & business skills coupled with a technical computing & programming background.
Vincent's passionate about business, marketing, software, technology, AI, automation and is a lifelong student of these areas.
{tcb_current_year} Virtual Tree Co Ltd. All rights Reserved | Terms & Privacy | Contact Us