How to Craft & Design a Clear & Focused Marketing Strategy That Helps You Grow
The GROWth Map™
This comprehensive exercise is where everything starts. If you're not converting prospects into customers, or you're finding your marketing campaigns aren't working for you, this is the root cause of why things aren't working. Let us sit down with you and show you how to turn things around and get hyper-focused clarity on the direction you should take.
Your Road Map and Compass to Growth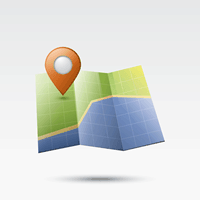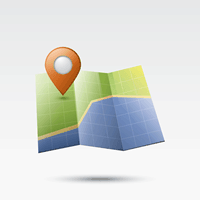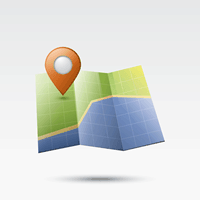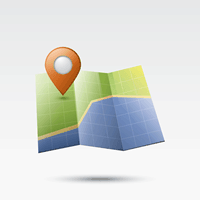 If you're jumping into Facebook Ads, Google Adwords, SEO, Content Marketing, etc without a clear plan, it's like setting out on a journey without a map or compass.
You WILL get lost.
And in this case, you will lose time and money on efforts that don't result in anything.
If you find that your marketing doesn't seem to be working or you're not turning prospects into customers, the reason why is you're following the wrong map (marketing strategy).
That's where the GROWTH Map comes in and shows you the way to growth.
Why a GROWTH Map™?
check
check
check
check
check
check
check
You could have the biggest budget in the world, but if it's spent on the WRONG things, no amount of money will fix it…
Often times, it's the ones I speak to who think they don't need to do this exercise that need it the most.
The smart marketers and entrepreneurs know that your time is the most valuable resource. So, it makes sense to find out how to spend your time the right way and on the RIGHT tasks.
That's what the GROWTH map session does for you.
How It Works
1

Complete the payment for your GROWTH Map session (we can issue an invoice if you need it)

2

Schedule your GROWTH Map session with one of our GROWTH Guides

3

Your GROWTH Mapping session will be recorded (*remote sessions only)

4

Download your GROWTH Mapping session recording and final map (*remote sessions only)

5

Take your map and implement it yourself, delegate it to your team or choose to have us help you implement it. Either way you're not locked in.
Here's What You Get
GROWTH GUIDE
One of our GROWTH Guides walks you through the GROWTH Mapping process to help develop your custom GROWTH Map.
RECORDED & DOWNLOADABLE SESSION
GROWTH Mapping sessions are recorded so you may refer back to your session whenever you need or even share it with your team to implement. (*Remote sessions only)
GROWTH MAP DOWNLOAD
After your session, we'll finalise any details and withint a few days, you will have your final GROWTH Map to download (PDF and JPG formats) and share with your team and start implementing.
Who should do the GROWTH Map?
check
check
check
check
check
check
What people say about us
GET STARTED, BOOK YOUR GROWTH MAP SESSION HERE
DIY GROWTH Map Session
Follow our DIY-Online Guided road map and compass to growth.
USD
99
In-Person GROWTH Map Workshop
Get Your road map and compass to growth in this 1-day workshop
USD
197
Remote GROWTH Map Session
Get Your road map and compass to growth.
USD
497
[swpm_payment_button id=4514]
In-Person GROWTH Map Session
Get Your road map and compass to growth.
USD
997
[swpm_payment_button id=4515]