How to Build Profitable Paid Google Ads (aka Adwords) Search Campaigns
No-Nonsense Google Ads Search Traffic Training
In this workshop, I share practical tips and lessons on turning your paid search campaigns into profits
You're Leaving Money on the Table If Paid Search Campaigns Are Not a Part of Your Digital Marketing Strategy…
…approximately 75% of all global Internet searches are done via Google Search.
People performing searches are actively searching for products and services…your products & services, so you could be missing out if paid search campaigns are not a part of your marketing strategy.
But many people don't know if their paid search campaigns are profitable or even worse losing money.
Not only that, if you're only advertising on Facebook, you'll have seen Facebook ad costs skyrocket by over 100%. That means if you're solely relying on Facebook ads a traffic source, you could be losing money.
In this no nonsense training, I show you how to plan and implement paid search campaigns with a proven framework and process.
Here's What's Covered
check

Why Google Ads Search?

check

Who typically manages a search campaign?

check

Search vs Display

check

Why paid search is important more than ever

checkWhat you need to do before planning your search campaigns – crucial steps many agencies & clients don't do.
checkWhat is attribution modelling?
checkHow to select the right attribution model for your business
check

Planning your paid search campaigns

checkHow to get your targeting right & laser-focused
check

Mapping your customer profile to your marketing funnel

check

How to setup search campaign performance monitoring

check

Keyword research
checkHow to Structure Your Search Campaigns for profitability
check

How to scale up profitable campaigns

checkHow not to lose money from your campaigns
checkAdwords ads writing tips
check

Keyword match types explained

check

Ad extensions

check

Quality Score explained

check

How to improve your Quality Score

check

Bidding options explained

checkKey Performance Indicators (KPIs) – Measuring your search campaign performance
checkMust-have campaigns
checkHow to select a digital agency that doesn't just spend your money
How Is This Training Different?
Unlike other Google Ads training courses, we don't focus on how to spend your ad budget (which is where many agency delivered workshops are focused).
We focus on showing you how to best use your ad spend to meet your business goals, whether it's generating leads and/or generating a positive return for your business.
Also, very few have an experienced instructor with 20 years experience. Would you choose an instructor with less than ten years experience or someone with twenty years and more?
Also, these are the lessons I learned using MY OWN money, not someone else's money. That changes the dynamic of how I learned to manage a campaign.
Here's What You Get
EXPERT COACHING & TRAINING
Our expert instructor shares real-world lessons and tips in creating & managing profitable paid search campaigns.
DOWNLOADABLE RESOURCES
Attendees receive practical downloadable resources & tools for running profitable campaigns.
GET YOUR QUESTIONS ANSWERED
Attendees may ask questions relating to your own search campaigns.
Who should take this course?
check

Entrepreneurs

check

Small business owners

check

Marketers & Digital marketers

check

Freelance designers

check

Web designers & developers

check

IT professionals with little to no marketing knowledge
What people say
9 out of 10
NiallFounder, Elementz Interactive
9 out of 10
Penny Cheung
Hi Vincent & Fiona,
Thank you for your time today. It was a good sharing. Recommended to everyone who want to do better on your business, Vincent & Fiona are here and willing to help and share their expertise.
Once again, thank you!
Nadkalpur Manju
Dear Vincent and Fiona,
Thank you for an engaging and a lively session on how an entrepreneur can go about building his client base while continuing to sustain his business.
Some key takeaways for me:
Your Meetup group acting as an informal advisory board for an entrepreneur
Accountability partners holding you to your business commitments
Learning from outside your line of business
Above all keep an open mind
How is this course different from other similar courses?
NO-NONSENSE, NO-FLUFF TRAINING
I unlock tips and secrets many other courses don't talk about.
PRACTICAL REAL-LIFE LESSONS
What works in theory is different from what works in real-life, I share my lessons learned.
LIMITED-SEATS
Each session is limited to only 8 people so you get the best coaching & attention during the workshop.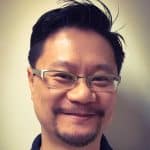 <img alt="" width="150″ height="150″ title="Facebook-profile" data-id="2785″ src="//www.virtual-tree.com/wp-content/uploads/2018/03/Facebook-profile-150×150.jpg" data-lazy-loaded="1″><img alt="" width="150″ height="150″ title="Facebook-profile" data-id="2785″ src="//www.virtual-tree.com/wp-content/uploads/2018/03/Facebook-profile-150×150.jpg">
About Your Coach/Instructor: Vincent Po
Vincent has over 20 years of sales & marketing experience from listed companies to starting up his own companies.
Vincent worked for one of the largest computer distributors in Western Canada as an account sales.
He was also the Head of Marketing for Asia-Pacific for the training division of a large listed UK media company.
He co-founded a global training company of his own and is founder of Virtual Tree an international digital marketing agency.
Vincent is Google Adwords Search Certified.
Vincent's unique skills lie in having marketing & business skills coupled with a technical computing & programming background.
Vincent's passionate about business, marketing, software, technology, AI, automation and is a lifelong student of these areas.
ENROLL
No-Nonsense Google Ads Digital
Online digital course access
USD197
check

On-demand video lessons, so you may study at your own pace

check

Mobile-friendly lessons

check

Downloadable resources

check

Exact same content coverage as the in-person training

check

Lifetime access to this edition (does not include future updates)
(This is sold through our training site, so you'll be taken to www.ethanhathaway.com)
Growth League Membership
Get this course for FREE as part of your membership
Reg. USD99/month, now USD59/month
check

Access to select courses such as the No-Nonsense Adwords digital course

check

Downloadable resources

check

Ask questions, get answers about ALL AREAS of your business, including coaching for your Adwords campaigns

check

Exclusive access to the Freedom Fellowship library of video, audio, text resources

check

For as long as you are an active member, you get access to all the most updated courses and library of resources.

check

Members-only discounts on signature courses and events
[swpm_payment_button id=4054]
Want to Know When Is the Next Session?