Simple and Easy Email Marketing…No Design or Technical Skills Needed
Virtual Tree's self-service GROW Email Marketing web application helps you stay in touch with your customers, build relationships and grow your sales.
Watch the Demo of the GROW Email Marketing System
Create & Send Professional Looking Emails
Email marketing is one of best ways to keep visitors coming back to your website, staying in touch with your prospects and clients and driving online sales.
With the Virtual-Tree's user-friendly email marketing tools, you'll be adding your own content and sending great looking emails in minutes.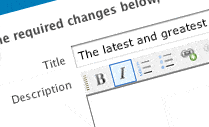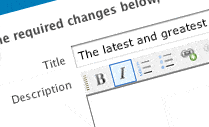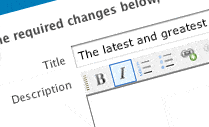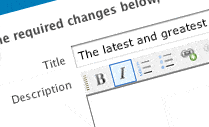 Preview the email as you build it
The live WYSIWYG email editor lets you create email content without having any technical knowledge at all.
The live editor allows you to see your email as you build it. You can add your own text and images to your template and even change the order in which any items appear.
The moment you add your own content we'll automatically save your draft so you can come back and finish it later.
You may also choose to send plain text or HTML campaign emails, the choice is yours.
Additional features:
Forward to a friend
Personalization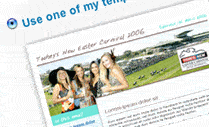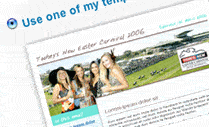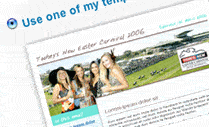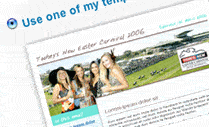 Pick a template, any template
Easily create your own email templates (even if you don't know HTML or design skills) or upload your own custom HTML templates created and uploaded to the system for you to use.
Each email you send can use a different template if you choose, it's all up to you.
If you're an advanced user, you can just upload your own HTML email to the system.
Create a regular campaign OR an A/B split campaign
Optimize your email campaigns by testing which two versions gets the most opens, clicks or sales.
You may test:
Subject lines
Email content
From name
You set your test size and how to determine the winner. The winning test is sent out to the rest of your recipients.
Testing is one of the best ways to make your campaigns profitable.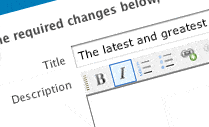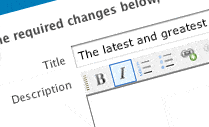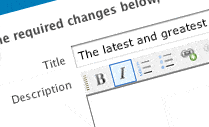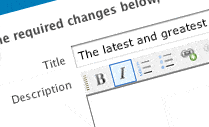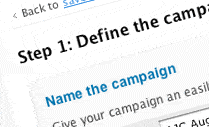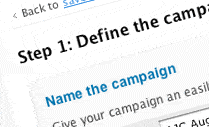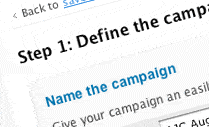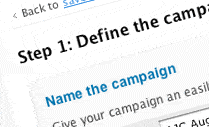 Complete sender control
You can use your own 'from name' and email address, so the email always looks like it comes from you.
You can also write your own subject and which email address any replies should be forwarded to.
We take all the messy & time-consuming work out of the equation by processing any bounces and unsubscribes for you automatically.
Send your email immediately or schedule it later
Once you're happy with your email, send yourself a test version to check it out.
Then, send to your list immediately or schedule it for delivery at another time.
This way you can build your campaigns in advance and schedule them for delivery tomorrow, next month or any time in between.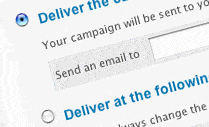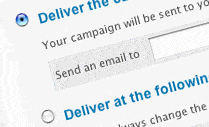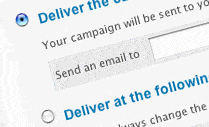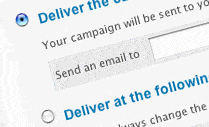 Email Deliverability, getting your emails delivered.
There's nothing more frustrating than sending off a big campaign and then ending up in your recipients spam folder. Virtual Tree goes to great lengths to ensure you can rely on us to get your emails delivered.
Virtual Tree servers have been whitelisted
All of Virtual Tree's delivery servers have been whitelisted by many of the larger ISP's, including AOL and Yahoo! Our servers are also integrated into the spam reporting systems for other large ISP's such as Hotmail and MSN. These arrangements ensure the best chance of your emails being delivered and also allow us to keep any sender not following best practice off our servers.
We monitor blacklists daily
Staff monitor hundreds of the most common blacklists each and every day. If a server is ever listed (and it can happen to even the most well behaved permission based email servers), we remove it from our delivery cluster immediately and resolve the issue on behalf of our customers.
Human approvals (yeah that's right, real humans)
Until you have been approved, every large campaign (3,800 emails or more) is reviewed by our team before it can be delivered. Any potentially spammy emails are promptly removed and further action taken. Our team also verifies all large lists imported and ensure they comply with our strict anti-spam and permission policy.
Unsubscribe links in every email
Any email you send must contain a single-click unsubscribe link allowing any subscribers to remove themselves quickly and easily.
Subscriber and List Management
Managing your own subscribers is no longer a headache. Adding and removing subscribers takes seconds and we handle all the nasty stuff like bounces and unsubscribe requests for you automatically.
List management made easy
Virtual Tree's email marketing interface is designed to help you get the most common things done fast.
Adding a new subscriber, removing an old one and seeing new subscribers are only a click away.
Additional Features:
Unlimited lists
Preference centers for your recipients
Segmentation
Customize the subscribe and unsubscribe process
Custom fields
Suppression lists
Export your data to Excel
Easy import process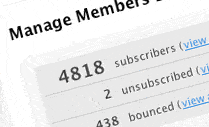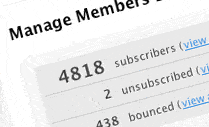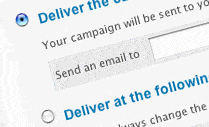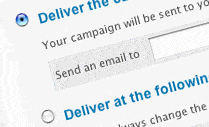 Simple import and export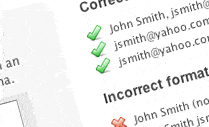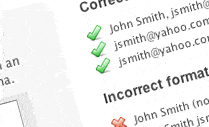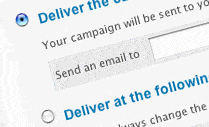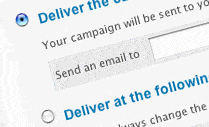 Virtual Tree's importing tool walks you through the process of importing an existing list from almost any source.
Virtual Tree automatically removes duplicates for you and even remembers who unsubscribed and bounced – removing any risk of annoying your subscribers with unwanted email.
Subscribe and unsubscribe forms
A great way of capturing new subscribers is through a subscribe form. With Virtual Tree, this is as easy as copying and pasting some code into your web site.
You can even customise any landing pages so the entire subscribe process stays on your own web site.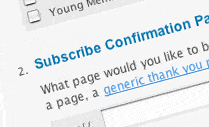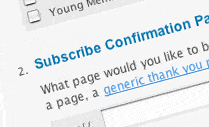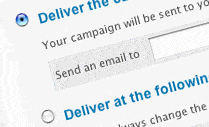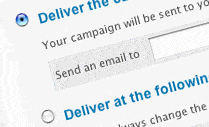 Email Campaign Reports & Analysis
Virtual Tree's simple reports make it easy for you to check out the numbers that matter. See who opened your email, who clicked a link and so much more. The reports are updated in real time so you always know the latest.
Simple campaign snapshots
All the important stats like how many recipients opened, how many clicked a link and how many unsubscribed are all viewable from the simple campaign snapshot.
Virtual Tree designed the reports so even those new to email marketing can evaluate the results of their campaigns.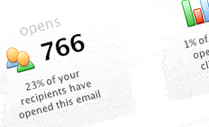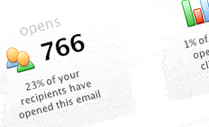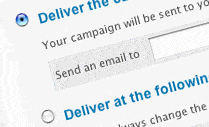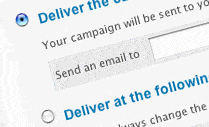 Who are my most interested subscribers?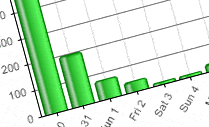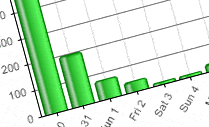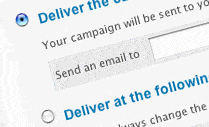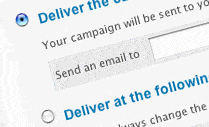 The opens over time report makes it so easy for you to see who opened your email and when.
You can even check out how many times each recipient opened it to find out who your most interested subscribers are. You can even drill down to a minute by minute account of who checked out your email.
Who clicked a link?
The link activity report makes it easy to see which links in your email were most popular, as well as which recipients clicked them.
This makes it so easy for you to identify what your recipients are interested in, as well as the opportunity to follow up on more qualified leads.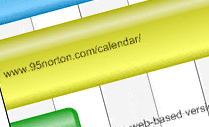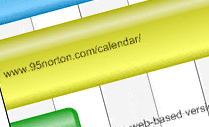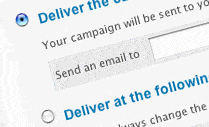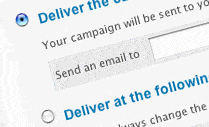 Right down to the nitty gritty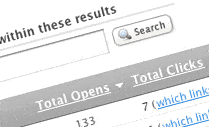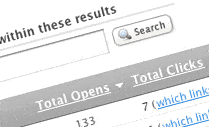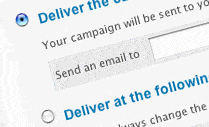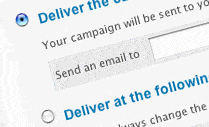 The recipient activity report lets you get down to some serious detail on your campaign. Easily see who opened, who clicked, who bounced and who unsubscribed.
You can even search for a specific subscriber to see exactly what they did with the email.
Get Started
View Pricing Plans (opens in new window)
[tcb-script] (function() { var qs,js,q,s,d=document, gi=d.getElementById, ce=d.createElement, gt=d.getElementsByTagName, id="typef_orm", b="https://embed.typeform.com/"; if(!gi.call(d,id)) { js=ce.call(d,"script"); js.id=id; js.src=b+"embed.js"; q=gt.call(d,"script")[0]; q.parentNode.insertBefore(js,q) } })() [/tcb-script] powered by Typeform